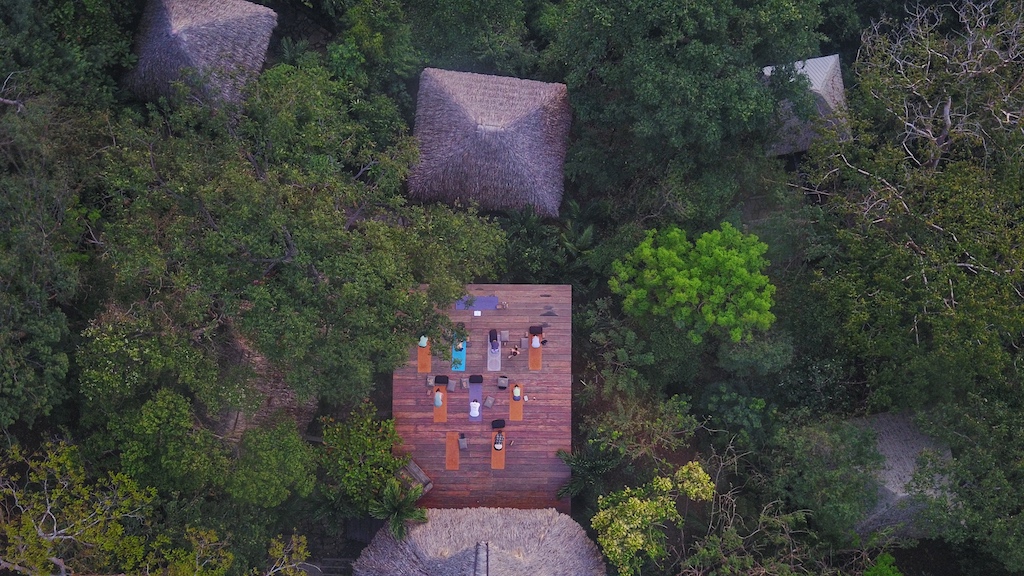 DECEMBER 5th- 10th 2019
(Surf) Relax, Restore, Rejuvenate. REPEAT
Join veteran yogis and life adventurers Larry Thraen for a 5 days of adventure, therapeutic yoga, surf, horseback riding, camaraderie and some old fashion fun in the breath taking Buena Vista Surf Club resort, and an off-grid Dude Ranch at Rancho Chillamate nestled away near San Juan del Sur, Nicaragua
For 6 days / 5 nights you'll enjoy amazing yoga, organic food, beaches, jungle and culture exploring with 10 other kindred spirits and return clear & refreshed adventuring inspired, "Nica Style".
Run your horse on the same beach 'Survivor' Nicaragua edition, learn to surf or peel off some lefts and rights on some of Nicaragua's isolated beaches, Take a sunset catamaran tour, hike nearby waterfalls and visit the mouth of a living volcano.
Transportation options are available from both Managua, Nicaragua or Liberia, Costa Rica. Base prices $1,085
January 5TH - 11th 2020
Surf And Yoga Retreat with Irena & Fiona
Start the year right and join a badass group of people for a 6 night and 7 days magical experience in a beautiful, jungle resort in Nicaragua! Everyone travels differently, this trip is designed to allow you to make it how you like it! While there will be plenty of opportunities to challenge yourself physically in the classes and workshops, you are by no means required to be of any experience level in order to attend. Beginners are welcome!
FEBRUARY 15th - 22nd 2020
SoulTribe Yoga, Fitness & Adventure Retreat
If you're new to us, you should know that SoulTribe adventures are yoga, fitness & adventure retreats that ignite positive shifts in your life. If you're at a pivotal moment in your life, processing a new direction, feeling stuck or just need a FUN and meaningful moment to refill your cup, join a tribe that celebrates your uniqueness, lifts you up and encourages you to be you and do you, but also be your best. You deserve to live life in a way that lights you up, but happiness is an inside job. Joining a SoulTribe Adventure will quickly make you feel like you're part of a big, supportive family: definitely not silent, joyfully interactive and usually hilarious!
We work hard, play hard and rest hard. We start to break through patterns that have kept us from our full potential all while building real friendships for life.
You'll be challenged to look at how you show up for yourself in life and remember your own power.
You'll be encouraged to dig into your personal growth with a supportive tribe of open-hearted people who really see you.
You'll challenge your body and mind and go home sharper, stronger, calmer and more connected to your soul.
You'll remember what it means to live life YOUR way, and reconnect to the inner confidence you find when you slow down and listen to your gut.
Most importantly, you'll come home with life-long friends and a renewed belief in yourself and your own potential.
April 20th - 25th 2020
Rebalance in Nicaragua with The Yoga Culture
The Yoga Culture is taking five days to reset and renew, while tucked away in these lush forests overlooking the pacific ocean. Our mornings will be filled with revitalizing yoga classes and the peaceful noises of the jungle. The nights? Well those will be spent star-gazing from the infinity deck in the treetops filled with laughter, community, music, and transformation. As always, The Yoga Culture's journey inward will be one for the books.